Valley View Rehab & Nursing Center is a community-based facility where we provide high-quality compassionate services to those entrusted to our care. Our goal is to assure each person attains his or her highest level of achievement and functioning.
While each of our semi-private or private rooms is tastefully decorated, we encourage family members to bring special items from home that help create an atmosphere of familiarity.
Need to get back on your feet after a fall or surgery? Look to our rehabilitation team to help you reach your goal.
Looking for someone to provide loving care to your family member with Alzheimer's disease? Come and tour the peaceful atmosphere of our Sunrise Terrace (Alzheimer's / Dementia) unit.
Accepted Insurances:
Blue Cross Blue Shield
Advantra/Health America
Aetna
Freedom Blue
Medicare
Medicaid United Healthcare
To fully appreciate what Valley View Rehab & Nursing Center has to offer, please contact Jillian Garman via our contact form or at (570) 433-3161, for a tour. We would be delighted to introduce you to our staff and to show you our facility.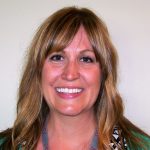 Jillian Garman
Campus Admissions Director